What to Expect When You're Being Inspected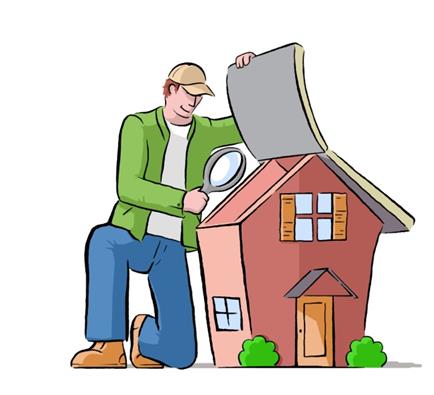 If you own or manage rental property in Portland, you're undoubtedly aware of the changes that have been taking place with regard to how the City treats rental units. Portland recently established a new Office of Housing Safety and enacted regulations that require, among other things, registration of all rental units with the City. The registration requirement has been a hot topic in the landlord/tenant community, partly because there's a $35 registration fee per unit, but also because the registration process is being used by the City to create a pre-inspection checklist for each property. This aspect of the program wasn't widely publicized, so when landlords who registered online were given a "Pre-Inspection Checklist" after entering in their property info, it caused no small amount of concern about inspections. As someone who has been involved in these changes and who owns a rental unit that was inspected yesterday, I want to allay some of those fears.
Let's get this out of the way first: if you own rental property in Portland, it's going to be inspected. Maybe not this week, maybe not next month, but if it's residential rental property – an apartment, condo, rooming house, single- or multi-family building, or Airbnb rental space that you rent out to others – you're required to register it with the City (which you can still do here if you haven't yet), and the City will, at some point, inspect it.
The questions I inevitably get are, "What are they inspecting?" or, "What are they looking for?" The Office of Housing Safety has sent people to speak at various meetings to answer that question, and from what I've heard, read and from yesterday's inspection of my apartment, here are the big things they're looking for:
Smoke Detectors – The City wants to make sure that each rental unit has adequate smoke detectors and that they're hard-wired and working properly.
Exits – Rental units should have at least two exits and the exit pathways (hallways, corridors) should be free of any trash, clutter or stored items.
Egress Windows – Each bedroom needs at least one egress window or exterior door to allow for easy exit in case of an emergency.
That is not a complete and comprehensive list of everything that they will look at, but those are the big ticket items, and none of those should come as a surprise to anyone. There's nothing on the City inspectors' lists that shouldn't already be on your own list of things to make sure you have covered. These inspections are about life safety, not a Better Homes & Gardens photo shoot, so focus on the important things.
The second concern I hear from property owners is whether this will require renovations. We all know that Portland has some of the country's oldest rental stock, and not every building has two sets of exits or 20″ x 24″ windows. The City is aware of that, and they allow for certain older properties to be grandfathered in with regard to some of the requirements. Exactly what those are varies from property to property, so when you're being inspected, take the opportunity to talk to your inspector and ask any questions you may have.
Which brings me to my next point about why you shouldn't fear an inspection – it's an opportunity for you to talk to the City's staff that's been tasked with looking after rental properties. I can tell you from personal experience, the inspector that looked at my apartment was very polite and professional, and we had a really friendly conversation about inspections and rental properties in Portland. The entire experience was completely painless and when he left, I felt I had a better understanding about the City's approach to rental properties.
My advice: approach your property's inspection the same way you do a doctor's appointment – it's an opportunity for a professional who has been educated and trained in spotting life-threatening issues to take a look at your apartment and point out anything that might be a hazard. You, your apartment and your tenants will be better off for it. Remember, they're looking at life safety items, so if they find something, that gives you the opportunity to fix a potentially dangerous situation before it becomes a problem. And if they don't find any issues, then you're left with the peace of mind knowing that your place was inspected and passed. Either way, your rental property inspection is a step towards safer housing, and that's good for landlords and tenants alike.